You may have come across files that end in ".cfg" and wonder how you can open it. But what is a CFG file and how does one use them?  A CFG file, or otherwise known as a configuration file is data that contains various settings and configuration information used by many programs. File types that end in .CONFIG are also the same in that they carry essential programming instructions in respect to the software. It's worthy to note that some config files are written using a plain text format while other cfg files are stored in a unique format that's native to the program.
 How To Open CFG Files
Config files are relatively easy to open if you're using the Windows operating system. There are plenty of programs you can use to open the file without any trouble. You may choose from a variety of standalone file editors and software- WordPad, Microsoft Notepad and Notepad++ are just a few examples.
If for some reason the 3 programs didn't work, you can delve further and use NoteTab, Apache OpenOffice or PSPad to get the job done.  Install any of the programs below before opening the CFG file.
Keep in mind that some of the programs, like the Notepad come in with your Windows OS and doesn't need to be installed.  Highlight the .config file and do a right-click with your mouse. Choose the option "Open With…" and wait for Windows to show programs that are compatible with the file format.
If your preferred program is in the list (for example, you want to open the CFG file with Notepad), then highlight the Notepad program and do a left click. Wait a few seconds for the program and the file to load on your screen.
You can also select "choose another app" and pick the program of your choice. You will have to know the directory of where you installed the program; just navigate to the folder and double click the main software for the cfg file and the program to load.
 Microsoft Notepad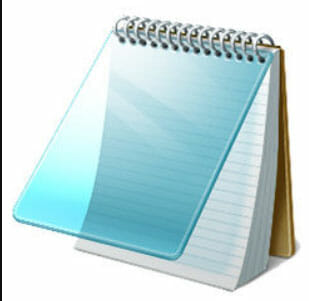 Notepad is a Microsoft staple that's used by millions of people everyday around the world. It's a free text editor that comes with all Windows OS, and is often used by developers when they need to do some basic coding. Notepad comes with its own text customizations such as text size and font style, and it also can wrap text, to boot.
Notepad is one of the few programs that can open CFG file formats and other text encoding formats. MS Notepad can be used for simple formatting but you still have the ability to edit, view and modify CFG source files. It's fast, simple and can edit CFG files pretty quickly.
Notepad++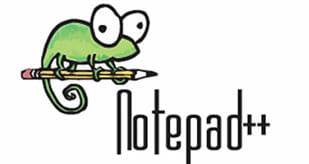 You can download it from here.

Notepad++ is another text program that can double as an editor, similar to that of Microsoft Notepad. For some web programmers Notepad++ is the program of choice as it gives them extra coding features that Notepad lacks. The interface makes use of tabbed documents with drag and drop functionality.
Notepad++ supports many different programming languages, i.e., C++, HTML and Java.  When you open CFG files with this program you get some added editing flexibility and functions. What's more, you can modify the config file with additional plugins you can download from the web. Notepad++ is the more robust brother of Notepad as it can edit and support popular coding formats.
Microsoft Wordpad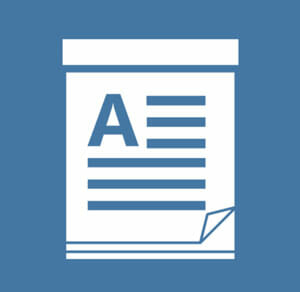 A hybrid of Notepad and MS Word, Wordpad can be used to open cfg files quickly. Here, you can customise several aspects such as text format, spacing and fonts or insert images and shapes as needed. Wordpad supports various cfg files as well as .docx formats. More often than not, Wordpad will be the default program that Windows will choose when you're opening cfg files.
Now, I have reached at the end of article. Time to wrap it. I hope now you how to open CFG files. If you have any query, feel free to ask me.