Have you ever been nostalgic for classic arcade games, old consoles from the 90ies that kept some many guys awake at night? Yes, they were cool times. Still, with the new generation of emulators you have an excellent chance to relive fantastic emotions, unforgettable childhood memories of having so much fun hanging with your game buddies in front of the screen, with a video game console in your hand.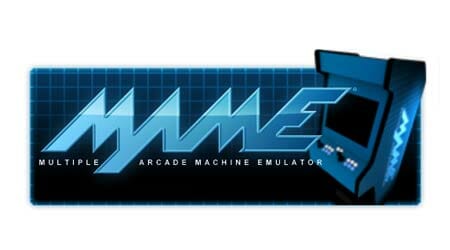 You must have heard about such an acronym as MAME, which stands for Multiple Arcade Machine Emulator. This machine can be rightly considered as the best option that can be utilized by those eager to run old arcade games on their personal computers.
Downloading MAME
To get the emulator downloaded, visit MAME official website. On the release page, you will see the latest updates available for the emulator. Needless to say, you should choose the latest version of the emulator and click on the corresponding link to start the download process. After that, you will be able to save the .exe file to your desktop.
Installing MAME on PC
You will need to navigate to your desktop to install the downloaded files. By double-clicking on the MAME file you will launch the extraction of proper contents. The file will also prompt you to create the appropriate folder to save the extracted software to. You may use C:\mame.
Once you are done, you will want to get cool games for your emulator. You can start by looking for MAME ROMs on the web.
There are plenty of websites offering their help in getting the necessary software. Unfortunately, the act of getting ROMs from third-party websites is considered illegal, which means that by downloading such kind of content you accept full responsibility for your decision.
Still, you are free to avail yourself of the MAME ROMs that are approved for public distribution. You can find them on MAME's official website, as well.
Remember we told you about the folder that is automatically created after extracting MAME files?  You next step will be extract the downloaded ROM file to that folder.
Then, you should hold down "Shift" and right-click on the emulator's folder.
You will see the "Open Command Window Here" option in the splash window. Since we are dealing with the command-line application, it will be required to use Command Prompt to start running the emulator.
To do this, you will need to type "mame" followed by a blank space and type the file name you want to use. For instance, if you intend to play the game "Pong", you should type "mame pong".
When you are done, hit "Enter" to execute the specified command. After that, the game should launch.
By default, you will be able to control most games by means of old good arrow keys. Control, Alt, and Space keys also will be there for you. Still, you may want to remap the keys to your liking to make the process of controlling the game more convenient and user-friendly. So, knock yourself out! After configuring the game, you can start playing your ROM using MAME.