Dating can turn out to be a tricky business especially for men who are less worried about their looks, clothes, and other assets. It is the time when men seem to be worried about what to wear, where to meet, who will pay the bill, how to start a conversation, and how soon should you ask her to be in a relationship. All these questions trouble a man a lot, especially when he is dating one of the most beautiful girls on this planet. Here is the complete guide that offers the best dating tips for men to date a pretty girl.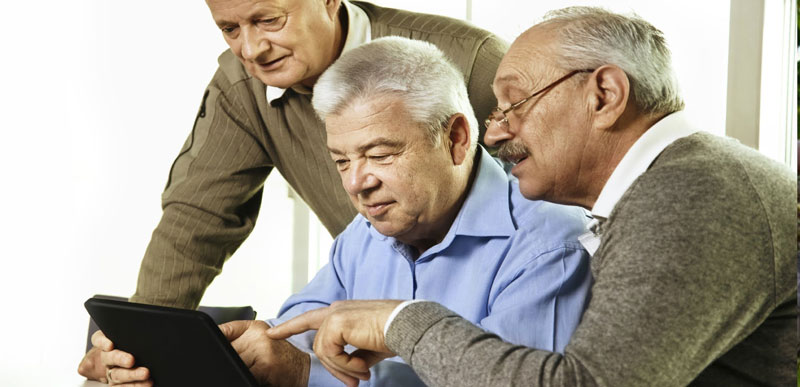 The First Impression is Important
You might think that your rugged jeans are lucky for you and it is good idea to wear it on date, but remember that the first impression is always the last impression. You should never pretend to be someone that you are actually not. But yes, remember to appreciate the girl you meet on her appearance. Make sure you bath properly, shave yourself, comb the hairs, use aftershave, and use a good quality perfume while dressing yourself. Now, all you need to worry about is how you are going to plan the things.
Make the Date Plans to Somewhere You Feel Comfortable
You might think that it is a better option to let your date decide where to go, but the real woman will love to see you take control and find out a suitable place. So, it is up to you which place you select. Always go for a place where you are comfortable. But at the same time make sure that the place has romantic ambience and no disturbance. Avoid going to noisy pubs just like your weekends. It is not at all the best place to take your date to. So, if you have any such weird ideas of arranging a date in pubs, drop them.
Be High on Confidence
The woman values the confidence of the man when it comes to the selection of a guy for dating. If you have a shy nature then make sure that you talk to people whom you don't know before the actual day of your date. Talking to strangers will help you out in developing confidence. You must pick up a subject about which you are confident enough while talking to your date. Start with it and then gradually shift the topic to something new. Moreover, don't be too worried about your physique. Women like real men. You should be comfortable in your own skin.
Do Not Do All Talking
You should not do all the talking on your date. You should not over express yourself. Try to be precise about your words so that the conversation doesn't appear to be boring. Also, give her a chance to speak. You can see if the date is going well or not. If all goes well then you have many chances to share your stories in the later meetings. Moreover, it is really important to listen to your date carefully and obediently. It will give her an impression about you.
Keep the Conversation a Little Funny
You must try to keep your conversation a little funnier rather than going for a serious approach. Definitely, you will not want to get into an in-depth conversation on your first date discussing the things about your job, family or any other such topics. You will have some serious times together, but as it is just the start, so have some funny time. The woman generally wants a guy to make her laugh and she will get impressed from such a person.
Avoid the Conversation about 'ex'
Having a conversation about your ex might make the things worse. You must stay away from the conversation involving your ex unless she asks any question about her. Initially, your date will not at all be interested to learn things about your ex on your first meeting. But if she asks you about your ex then do not tell her all things at first. Just reassure her that you will tell her about your ex sometime later and right now you need to spend some quality time with her. Also, make her realize that your ex is just a history.
Turn Off your Phone
There is nothing more annoying than your phone ringing so many times while you are sitting with your date. It is always a better idea to switch off your phone when you are with your date. Avoid putting up your phone in silent or vibrate mode. It is still disturbing. She will be happy to learn that you have turned off your phone and you will concentrate more on date rather than receiving the calls from your friends. She will definitely appreciate this gesture and would be impressed by it. Moreover, turning off the phone will let you stay away from any kind of distractions.
Offer to Pay
It is the gentleman manners to pay for a woman with whom you are still. Still, many women feel that they are independent and can pay for themselves. If your date thinks the same, make sure that you don't let her pay. It is important to give her a special treatment on your first date. But still if she wishes to pay, make sure that you convince her to pay in the next meeting. You should always take the responsibility to pay on your first date being a man.
The Last Words
It is important for every man to follow the ethics for first date. Every woman wants to get special treatment on the first date. So, make the first date memorable for her. Offer her a princess like treatment. Make sure that you are high on confidences and don't let her get bored with your serious talks. There should be a fun element in your conversations. Follow the above-mentioned tactics to impress your date.