Having a glowing skin is something many people wish to have. Every woman out there dreams of having a natural glow to her skin that makes her look younger and more beautiful than she already is. It might seem like such a hard task to do because people believe that the only way to have that glowing effect is using makeup to cover up any sort of blemishes they have or by spending large sums of money to reach that so called perfect look.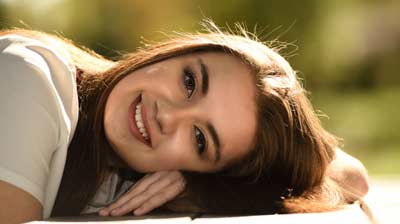 Here are some success stories that will leave you in awe for different ways to get that skin glow that you and everyone else covets.
No toxins, Healthy diet
People rarely give thought to the food and drinks they consume through their lives, not knowing that any substance that enters their body affects every aspect in it. While having fried food may sound very delicious to you, eating any food that has been fried affects your skin badly. Foods such as chocolate and strawberries may also affect your skin and give you bad breakouts of pimples.
A healthy diet does not just mean a program for someone to lose weight, it is a lifestyle where you are careful what you expose your body so that you are sure of it staying healthy for a longer time. Jenny Barrow, a skin health coach, went through a great journey before having glowing skin. Throughout her teenage years as well as her early twenties, barrow suffered from acne that would not go away even after rigorous product applications through the years.
Her skin started to get better only after she started having a healthy lifestyle in which she ate healthily as well as started using only naturally made products to give her skins the necessary nutrients. One of the most important things to note is that there might be some foods you have in your diet that are bad for your skin. You should try to understand what food aggravates your skin so that you can cut it out of your life and get a better chance of acquiring glowing skin.
Microneedling
Microneedling is a well-known process offered by many spas and dermatologists. This process is great for women to have healthier and younger looking skin that has an inner glow. It is done by professionals who creating microscopic punctures in the skin in different places to activate the elastin and collagen in the skin. When activated, this protein in your skin tightens it, making you look younger and keeps your skin as healthy as can be.
Many people suffer from acne scars. Microneedling helped Liesse remove all of the leftover scar tissue from past breakouts as well as purging the skin from all of the chemical and toxic elements that were in her pores. Liesse shared her microneedling experience where after some microneedling sessions, ten to be exact, her skin became as glowing and as smooth as she wanted it to be. Microneedling did not just rid her of acne scars, it also made her skin even healthier and more absorbent of the products that she uses.
Scrubs and face wash
Homemade solutions to get glowing skin are not something to laugh at. It might seem like it does not work and is just a bunch of useless talk, but if you think about it most skin care products that are great for your skin are made of natural materials that you most probably already have in your home. Jen Schleich uses Greek yogurt on her face to get that coveted glowing skin. It might sound like a disgusting thing to wash your face with yogurt, but it has various benefits that make your skin very healthy, without using chemicals that might cause harm.
Radiant glow
These stories show us that it is not that hard to get the glowing skin you want. You just have to be careful with what you put in your body. To get rid of past scars and have tighter skin, it is best to look into microneedling as an option. Most importantly, make sure to use all natural products to avoid breakouts.