In order for your business or brand to have a web presence, you will need to invest into a website which can accommodate both your clientele and vision. While it is acceptable (when first starting out) to use a Facebook page to represent your business online, ultimately, you will need a professional website which people can associate you with.
However, this isn't an easy task when first starting out. It may be increasingly difficult to be aware of where and what to look out for. In this article, we will outline the different types of web hosting services which are available for you.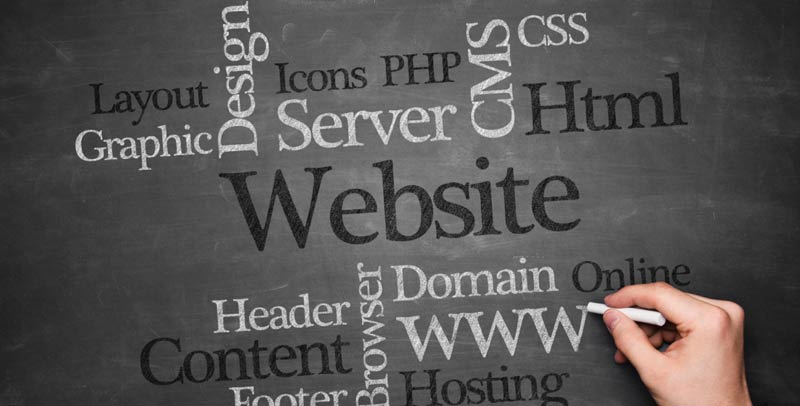 Shared Web Hosting
As the name suggests, with this type of service you will be sharing information and resources with several other clients. This can either mean sharing the Internet connection, data, bandwidth, or other services, all depending on your arrangements.
Advantages
Suitable if you're not put off by sharing resources
Cheaper solution, ideal if you're starting off small
Ideal if you are in need of a host as soon as possible
Disadvantages
Does not allow for full control
It may not provide you with a stable server performance
Sharing resources can have its disadvantages and you may ironically also share the consequences
Dedicated Web Hosting
With this type of web hosting, you can view yourself as the "lone wanderer". In other words, you won't be sharing the server with anyone else, having the freedom to install and change things as you seem fit. There are two types of dedicated servers: unmanaged (no tech support is offered and you are in charge) and managed ones (someone does the setup and any required changes for you).
Advantages
You are 100% in control of the content and applications
No need to compromise on performance by sharing it with multiple other sites
Disadvantages
Not very affordable
High maintenance (especially for the unmanaged type of hosting)
Cloud Hosting
With this type, you won't have one specific machine acting as your server. In other words, your website will be hosted across several other machines, which can be beneficial in the event that one host goes down.
Advantages
Can sometimes be an affordable and smart choice
Pay only for the resources that you use and occupy (no flat fees)
Disadvantages
Sensitive to security issues (due to data shifting from one server to the other)
Doesn't allow for as much control as dedicated servers
VPS Hosting
Virtual Private/Dedicated Servers is a combination of cloud hosting, dedicated servers and shared servers. More specifically, you are using one server but can compartmentalize it in more than one shared hosting servers.
Advantages
Allows for control in regards to allocation of resources
Ideal if you can manage sites independently
More cost effective than cloud hosting and dedicated servers
Disadvantages
You need to have well-trained staff to maintain the set-up
Could cost significantly more than shared hosting packages
Conclusion
To sum up, your choice will depend on what you're financially prepared to invest and the amount of maintenance you are prepared to do. Be sure to do your research and understand the different options. Try searching online for reviews or search for something along the lines of the best web hosts for India. Additionally, you need to think about your business handling sensitive information and if you need the full control of a server, all before making a purchasing decision.