Ever heard "the money is in the list"? I bet you have if you've been in the industry long enough.
Well there are quite a few platforms which let you create your "money list" (Email list). One such platform I've got with me today is SendPulse. It allows you to communicate with your audience through sms, push notifications and, most importantly, emails.
By the end of this piece you'll have a new best friend which will help you not only automate your E-mails, but a number of other features with the help of not just codes and algorithms, but an actual Artificial Intelligence technology!
Worry not, SendPulse has a free trial plan, so no one's asking you to shake off your pockets if you don't absolutely love the platform.
SendPulse Review: What is SendPulse?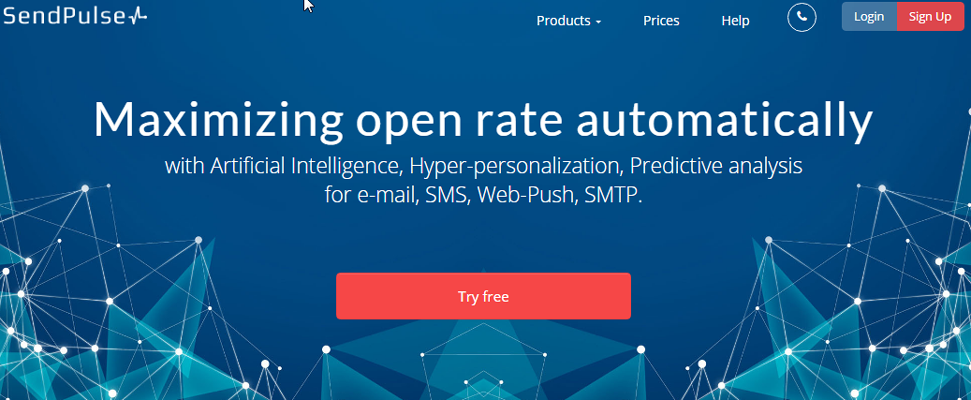 SendPulse is what I migrated to from Mailchimp. I'm stating that to give you an overall idea about what the tool is (although it's so much more than Mailchimp!).
So now you know that it's an Email marketing and automation platform, well you're partially right! Partially because SendPulse does more, a lot more than just let you send e-mails.
SendPulse Features
So what exactly does SendPulse offer you? Well it's a long list, and I'll discuss the features in detail, but let's have an overview:-
Email Marketing
Bulk SMS Plans!
Push Notifications directly to your visitors.
SMTP server
FREE Trial!
These are just the tip of the iceberg, so let's get down to the real deal (in-depth SendPulse review where you'll get a glimpse of what the platform is capable of!)
E-mail Marketing:
Creating Campaigns:
Creating campaigns is as easy as couple clicks with SendPulse. Just login to your account, and click on the neatly placed "create campaign" button right below the SendPulse logo.

Proceed to the next pages and you get the select your e-mail template from four well placed, pre-made templates structures.

Drag & Drop Template Editor:
You don't need to even think of touching codes with the Drag & Drop template builder with SendPulse. You get quite a number of elements on the left sidebar, just drag and drop them on the right work-space and you're done.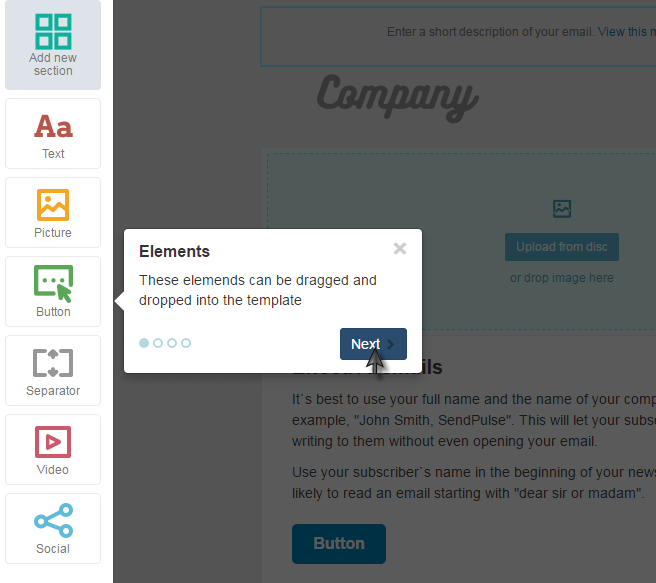 Better Open Rates with Artificial Intelligence:
The SendPulse AI is capable of creating segments for your user groups based on their behavior and preferences, which then comes in handy while E-mailing them and increases your open-rates.
It's also capable of predicting user behavior, and gives you the best time, subject line and other such important data which ultimately skyrockets your open rates.
Wide-Range of Pre-made Email Templates:
I already pointed out earlier in this SendPulse review that you get pre-made templates with SendPulse, right?
But how good are they? And how many? They say a picture speaks a thousand words, so let me just show you:-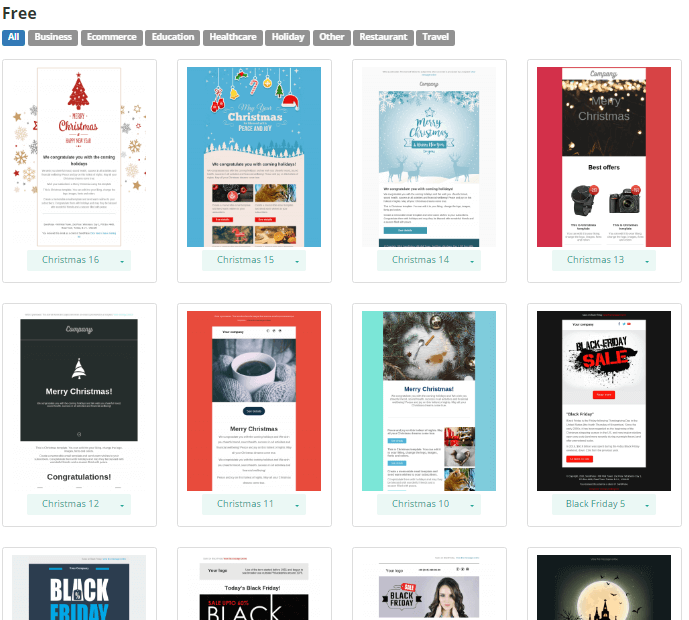 And as you can see they're neatly divided into different categories for ease of choice as well. The screenshot above is showing you only around 10-15% of the total number of FREE Email templates on SendPulse.
And as you can see, they're all embedded with premium graphic, fonts and colors. One of the primary reason of me switching over from Mailchimp to SendPulse was their "better" and wider variety of E-mail templates.
Other E-mail Marketing Features:
Create and build a subscription form for your website.
Detailed reports.
Import/Export E-mail lists. (My import from Mailchimp was impressively fast!)
AutoResponders:
You can create an auto-responder for three different kind of scenarios:-
Automatic Addition to Email list.
Date-based auto-responders.
Action based triggers. (clicking a link, opening an E-mail etc!)
A/B Test:
You can improve your strategy, plan or whatever only after you know what's working and what not! That's the reason I've always been a fan of A/B Tests.
Well you can have A/B tests with SendPulse too to determine which of your mails are working and which aren't!
And well you do get quite a bit of control with the a/b tests as well. You can choose what you want to test (open/ clickthroughs), which mail list specifically and what to do about the winner list.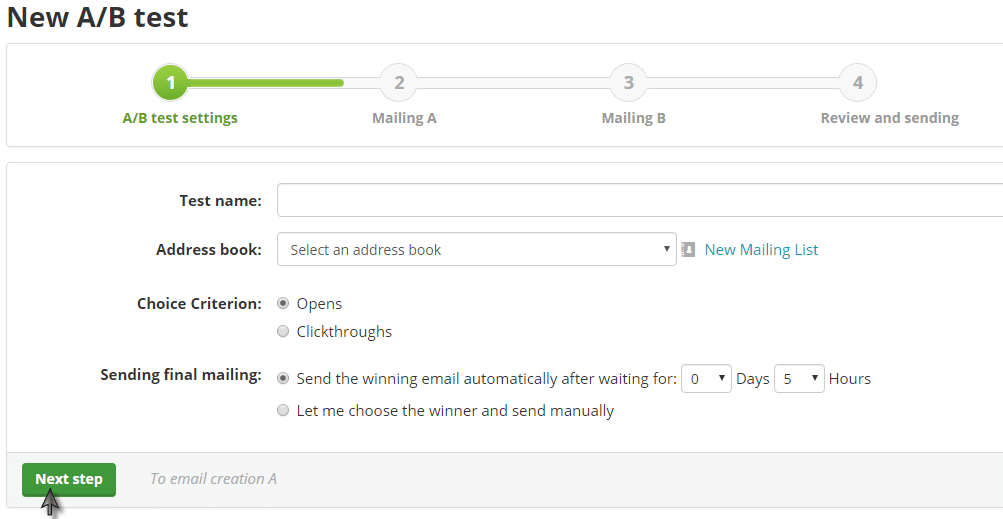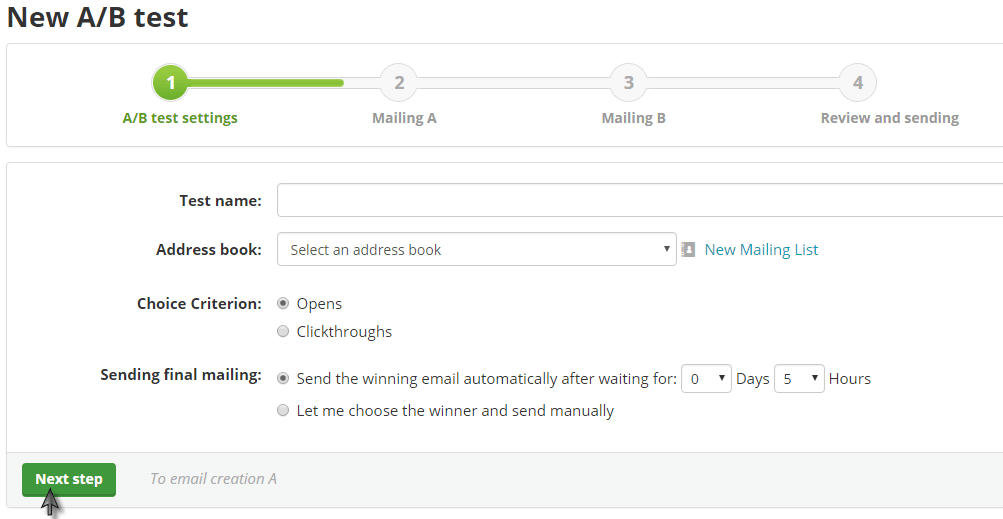 How I see it is, there's a lot of control on a very cleanly laid out interface, be it the dashboard, creating the campaign options, A/B tests, or whatever.
Free Push Notifications:
You know what push-notifications are, right? They're the modern form of marketing, the process which lets you display messages and notifications right on users' desktops without them needing to open any E-mails.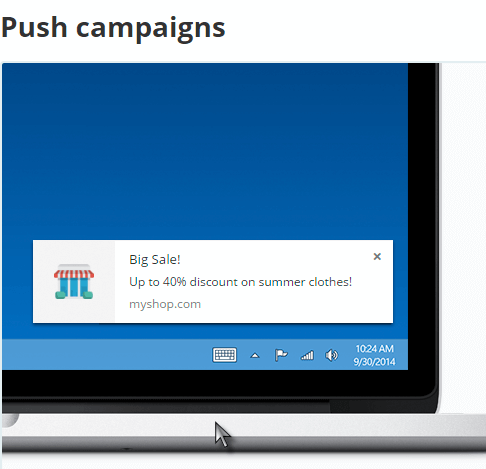 Well, You get free Push notification setup with SendPulse! (Generally, it's a feature other tools charge around $50-100/month!)
Bulk SMS:
One of the other primary features of SendPulse is that it lets you send BULK SMS for free! Not just that, you can even select if you want to send messages immediately or maybe schedule it for a later time.
They even offer a preview of how your SMS would look on the recipients cell phones!
The Free Plan:
So all is well and good with SendPulse, but what exactly does it offer in its free plan? I get your dilemma, you can't test out the features if it's too limited and restrictive.
Well, unlike most of its competitors, SendPulse offers the largest quota of E-mail and SMTP services on the free plan.

And almost without restrictions! (As you already saw, 15000 Emails,  Unlimited Subscribers, auto-responders, Unlimited Push notifications and what not!)
Not Enough? Here's the Convincer:
I get it, you're among the kind of people who just can't have enough! If someone's offering something for free or at a discounted price, you're accustomed to suspecting a "catch" in it. (That includes me! That's how we've seen people and things work!)
Well, I was in love with SendPulse even before I checked all the features out! Why?
You've probably heard of The Next Web Scale 2016 conference last year, well SendPulse was not just a contender, but among the Top 3 finalists of the event!
The Next Web is one of the better known online portals on the Globe, well they awarded SendPulse One of the Best Startups of 2016 Award!
SendPulse Review: Final Verdict
How I see it is, there's a lot of control on a very cleanly laid out interface, be it the dashboard, creating the campaign options, A/B tests, or whatever.
It's offering a lot of features for a very tolerable price! Not to mention that you can Try out SendPulse anytime for free.
So I won't tell you if you should take this SendPulse review into account or not, I've showed you the platform, I've showed you the features, and if you're still confused, just try it out for yourselves and then decide.