MySimpleShow Review: Have you ever been to a conference/ seminar and the speaker laid out shitty content, but just presented it better maybe with an explanatory video and he got more votes despite your content being better?
Even If you haven't been there, I have! And trust me I know the power of what explanatory videos can do to a presentation, regardless of it being a personal, professional or educational.
Afterall who wants to read hundreds of lines of articles these days, right? That's one of the reasons why "blogs" are going down while platforms and channels like YouTube are gaining popularity.
But creating a video that actually explains stuff and has your branding on it is quite the wild goose chase isn't it? Especially if you don't have a fancy degree for graphics designing and animation, and you don't have your pockets lined up with hundreds of dollars!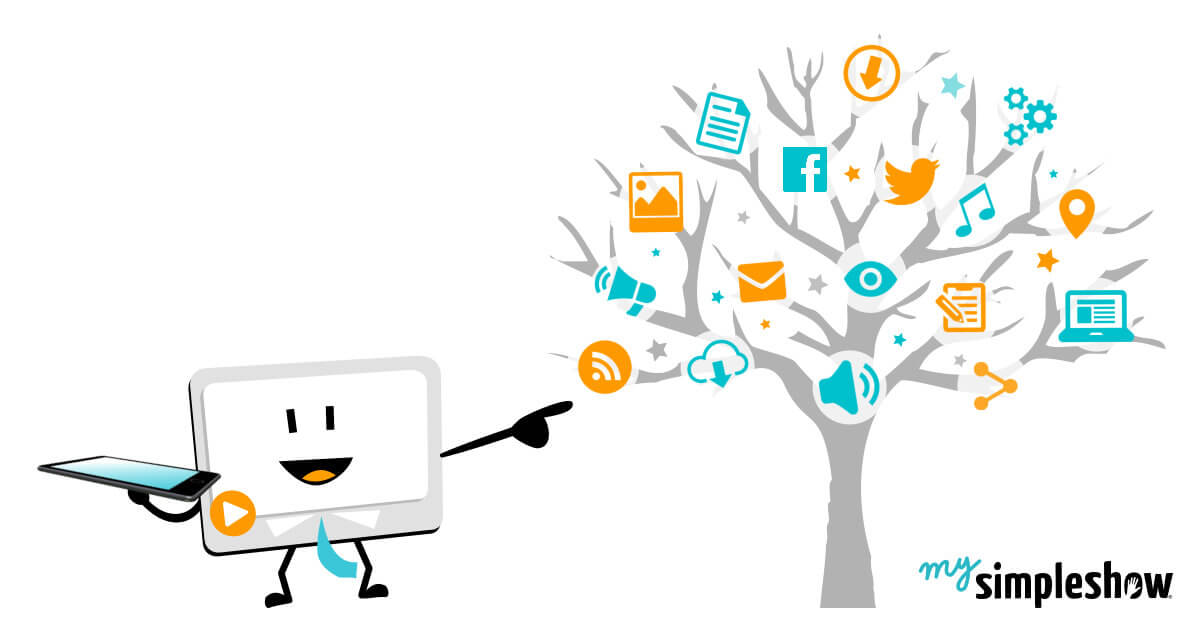 That's where this MySimpleShow review kicks in, before telling you why I'm writing this MySimpleShow review and what it does for you, let me tell you what you won't need with MySimpleShow:-
You don't need a High-End system.
You don't need to have even half a degree with animation and designing.
You don't need to invest a single dollar!
So let's start from the basics.
What is MySimpleShow?
Isn't the name self-explanatory? "My- Your" "Simple- Extremely easy to use" "Show- Video Maker." So it translates to- The simplest and easiest video maker you've seen to-date! (And it's free!)
So basically MySimpleShow is a free,  light-weight, easy to use tool that lets you create explanatory videos in minutes!
What are Explanatory Videos?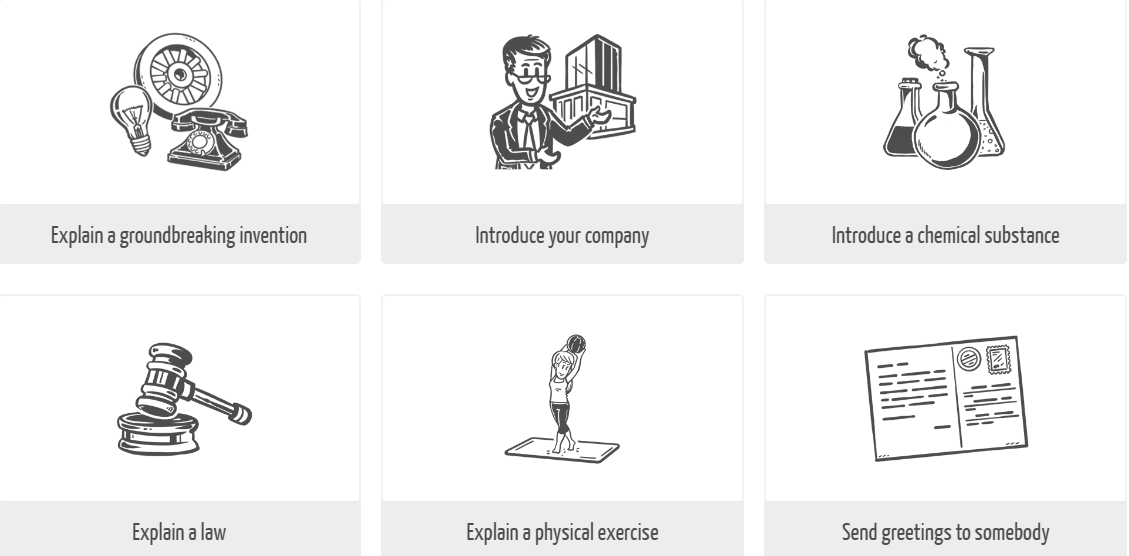 They are videos which perform the function of articles, they explain things/researches to people, just way better, faster and more interestingly than any article on the planet ever would.
They have found immense popularity and use among almost every wake and field of life, ranging from teaching a kid his alphabets for the first time, to conducting closed-room NASA meetings, you can find them everywhere.
Where can you Primarily use Explanatory Videos?
Professional WorkPlace: – One of the most common day-to-day uses of these videos are at professional workplaces. Workplaces where a team of hundreds of people (or maybe just a handful of them) works together.
Now these videos make it extremely easy for you to explain whatever you're trying to explain to your colleagues and make an impression at the same time.
You can use it to explain your new product to the board, or maybe your new financial strategy? Basically, the potential is unlimited and depends on your creativity, what this MySimpleShow review ensures is that if you need a logo, image, story-line, it'll get you that!
Educational Purposes: – I've already said this, you can use it from teaching a kid how to spell his letters to educating the President what should be his next year's financial strategy. (And nope Im not exaggerating!)
But let's stick to a more realistic use, that's in the classrooms. Kids get bored easy these days, do you seriously think reading out aloud from a book cuts it anymore? It's 2022! Books are the one thing kids learn to hate in their first couple years on the planet!
But guess what, explaining the same thing to them via a White-board, a projector, and an explanatory video is just the next level thing. With the kind of slideshow animations and images MySimpleShow offers you, it's enough to keep them glued to the screens for hours.
Personal Uses:-
I personally use it on my blogs! There are two reasons to that, first of all, "media" boosts up my SEO preferences. And secondly, a video like that totally increases my "time on site" and "engagement" metrics!
Considering you aren't a blogger, you can still build a kick-ass resume, research paper summary, send a greeting, or anything else where you think a video fits in.
MySimpleShow Features
So basically you know explanatory videos are important and the next-level thing, but is MySimpleShow capable enough to fulfill all your requirements and needs?
Well yes! But don't take my word for it, instead, check the features out for yourselves, and you'll know.
Automatic Storyline Generator:-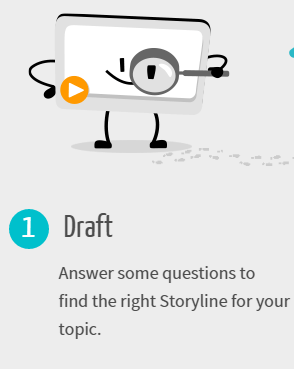 The best thing with MySimpleShow is that it automatically suggests the best storyline for you once you answer couple basic questions about the kind of video you're trying to make.
Automatic Script Generator:-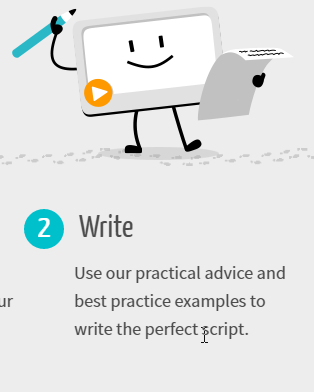 MySimpleShow also helps you generate the best possible script by helping you with ideas and suggestions while you're writing your story up!
Illustrations: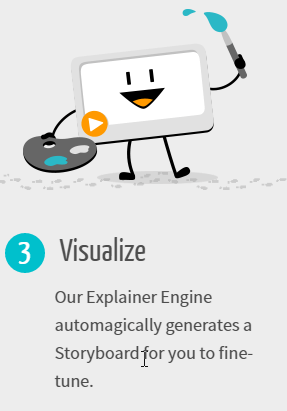 One of the primary reasons for me scribbling this MySimpleShow review was its powerful illustrations generation engine.
While writing your storyline, it automatically brings up illustrations and images to help you explain your story better.
What's important here is that those images aren't random wallpapers downloaded from Google, instead they're custom-made, scientifically backed images which not just explain your theory, but they cast a lasting impact on your viewer's minds.
Of course you can upload your own logos and banners as well! Branding is important, and this tool understands that.
Voice-Overs:-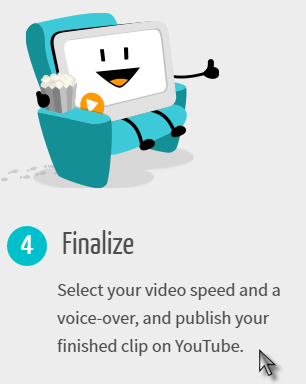 Another one of the features which led me to write this MySimpleShow review is it's ability to let you upload your own voice-overs to the video!
Well yeah if you insist, you can explain the video with your own voice. And if not, even then MySimpleShow text-to-speech tool will do the job for you, you just type-in whatever you want to say, and it's automated tool will do the job for you.
And if you've still got even an iota of doubt left, do check out some MySimpleShow videos here.
MySimpleShow Review:- Final Verdict
So well if you ask me for my final verdict, I'd say it's an extremely advanced but easy to use tool that does everything that there is to create Explanatory videos in minutes!
And it doesn't charge you a single buck for its services. I don't know where and how can you get a better deal than this, because this is "the best" deal as far as "explanatory video tools" on the Internet go. It's something that's actually trying to put something in your pockets rather than take the money out.
Feel free to go over the website and check out the features out for yourselves, I'm sure there's no resisting!