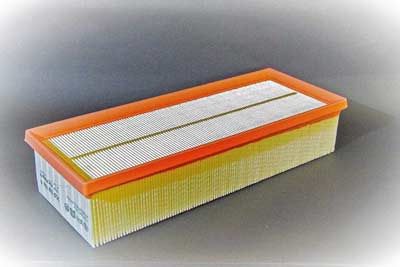 If you do a bit of research on air filters, you'll probably notice that most are not cheap. You will notice that the top-selling air filters cost anywhere between $150 – 450. But what if you would rather spend less on the air filtration components? Does this imply you must suffer? Probably not! Even with a cheaper air filter system, you can still enjoy the numerous benefits of fresh, clean air without necessarily spending a considerable amount of cash.
The Top Features to Consider When Shopping For a Cheap Air Filter
When shopping around for low-cost air filters, there are some important features you might want to consider prior to making a purchase decision. The elements discussed below are vital if you want to get the most from the component. Neglecting any of these factors means you are more likely to throw money down the drain.
Here's what's important:
1. Multi-stage purification
Manufacturers cut corners by designing the less costly air purifiers to have a single-stage purifying process. By doing so, they are able to price the components cheaply, but they may not be as effective as the more costly ones. You should instead look for a multi-stage filter. This type combines several filter types and provides a higher level of protection against airborne particles.
The multi-stage air cleaner options include the following:
Pre-filter
Carbon
HEPA
Ionizer
2. Air Filter Size Matters
Experts say that with home air filtration, you need to find the right air filter sizes to suit a varying range of air conditioning systems. Remember, the time replacement of air filters is much easier when you know the exact air filter size to install. If you opt for an air filter that is too big, meaning you'll spend even more time keeping your older, clogged air filter in operation. Note that when the flow of air is constricted, you'll notice a surge in your energy bill. Furthermore, you'll run your AC system for much longer, because cold and hot air will not circulate properly.
Use your measuring tape to get the precise dimensions and write them as length x width x depth. With these dimensions, you can purchase an affordable filter that will work at maximum efficiency.
3. The frequency of Air Filter Replacements
A secret trick used by some manufacturers is to lower the cost of air filters by making the difference selling homeowners a lifetime of air filter replacements. You may initially think specific air cleaners offer value, but over time, the cost of replacing them make them a pricey long-term cost. Some products may require you to carry out replacements every1-4 months and the costs add up significantly.
If you need to buy affordable air filters, check the description of the product to avoid getting pulled into a money trap. Consider the frequency of replacements vis-a-vis the cost of replacements within a given period of time.
The above tips allow you to determine the aspects to consider when shopping for an affordable air filter. If you want to be sure you're buying a cheap, but effective filter, then you certainly need to consider the vital features discussed in order to get the most from the element.