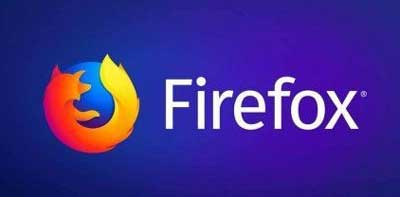 Though Mozilla Firefox is one of the most widely-used browsers, it doesn't mean it always runs without any glitches. From time to time, some problems may arise , but you need to know how to solve them. Users frequently complain that their browser has problems on Windows 7,8 or 10. In this review, we'll have a look at the main difficulties and the most effective troubleshooting methods.
Mozilla Firefox Latest Version has undergone a series of improvements that can definitely improve the general functionality of the browser. However, some issues may still happen. We hope that our insightful pieces of advice will help you solve these problems. You should test each of them; if one doesn't work in your case, you should move on to another one. Gradually, you'll find the solution.
Restart Your Laptop
According to statistical data, some problems can be solved by restarting your computer. 80% of the issues will be fixed! So restart your computer and start Firefox once again.
Clean Cache and Cookies
If you experience some problems related to loading webpages, you can resolve them by deleting cookies. How can you do it? Follow this guide:
Find the Library button, click on it;
Click "History";
Choose "Clear Recent History";
Find "Time Range to Clear";
Choose "Everything";
Choose Cookies and Cache;
Press the button "Clear Now".
Now, you can try to use the browser once again. The problem should be fixed; if no, you can proceed to another method.
Use Firefox Safe Mode
This browser has the Safe Mode, which can disable all extensions. To put it simply, it is a troubleshooting mode, which uses the default theme, default toolbar settings and controls. To use it, follow this guide:
Find the menu button ;
Click on "Help" and choose "Restart with "Add-ons Disabled";
You'll see the Safe Mode dialog;
Now, you should click on "Start in Safe Mode";
Now, you have to check whether the problem still exists. In the majority of cases, this instruction helps fix it. If no, you should try the next step. It can  help you for sure.
Install Mozilla Firefox Once Again
Sometimes, all issues related to the stable work of the browser are related to one of its program files. In this case, the only thing you can do is to delete Firefox and reinstall it once again. You should keep in mind that this process will also remove the Firefox profile data (passwords and bookmarks). So, please, follow this guide:
Find the installer on mozilla.org, download it and save;
Close the browser;
Remove it from your computer;
Now, you should use the installer which was downloaded earlier to install the program once again.
This solution helps in the majority of cases. To check whether your problem is fixed, you should restart your computer once again. If no, please, follow the next solution to this problem.
Refresh Your Browser
It's a very powerful option allowing you to fix a variety of issues related to the unstable work of your browser. When using it, you will restore your Firefox profile to the default state (don't worry, the essential information such as your browsing history, open tabs, bookmarks or cookies will be saved). Unfortunately, your personalized extensions will be removed and you will be made to set them once again.
To use Refresh Mode, use the following instruction:
Find the "Refresh Firefox" button in the browser;
Click on it in the confirmation window;
The browser will be closed and start refreshing itself.
After the process is complete, you should click on "Finish".
Now, you have to restart your browser and check whether it runs smoothly now.
Make a New Firefox Profile
Check the Profile Folder. Sometimes, your bookmarks or browsing history may cause a real problem. Simply put, they can be the main reason for all sudden glitches. In this case, you can try another method – creating a new Firefox Profile, which will be free from all your old files.
Run Malware Scan
If you see that the browser constantly offers you to see a variety of annoying pop-up windows, redirecting you to another website or asking you to subscribe for updates, it is time to run a malware scan. In this case, you have to choose and install a powerful malware scanner and use it. It might fix all the problems.
Summary
We hope that all these insightful tips will help you diagnose and fix all the problems related to the unstable work of your web browser. If no, you can visit Rocket Files,​ a comprehensive reviewing resource, where you can find out more about this browser and other programs for Windows.