The digital world is here with us but the million dollar question is, are we all digitally compliant? The answer is a simple no. However, knowledgeable you think you are, there is always something new to learn in the digital world. Things change every day. Therefore, you need to hone your digital skills from time to time. You can do so by taking various digital courses online. Here are a few different courses to heighten your digital skills.
Web design and development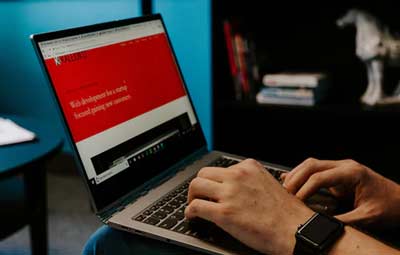 You can't talk about digital services without mentioning website design and development. Indeed, with more than half of the world population having access to the internet, businesses have made websites and blogs the business cards of today. Consequently, the demand for web design services reached a record high the other day. There is mind-boggling information on website design and development on the internet today but let no one lie to you that designing a website is easy. It is a work of art. You must be adept in digital technologies to create a website that works. That is why you need to take a web design and development course online.
Digital marketing
A business is either marketing itself or doing nothing. Digital marketing is not as easy as traditional marketing where flyers, brochures, and billboards would do wonders, for example. Today, for your digital business to be noticed, it has to rank high in search engine results pages. It has to be search-engine optimized. Digital marketing is a broad field. No wonder there are several digital marketing courses online. You can always choose the online learning platform that you like, but online training with Imparture is particularly informative and resourceful. Here, you get access to thousands of demand-driven digital marketing courses that are continually updated to reflect the latest developments in the digital world.
Google Analytics
With your website up and running and digital marketing strategies in place, it is natural to want to know how your business is performing. Google Analytics comes in handy in this case. As you would imagine, it is not easy to get the information that you are looking from Google if you are not skilled.
Social media marketing and bookmarking
Social media marketing is easier said than done. Indeed, you may think that you can easily convert the fans of your Facebook page into customers of your business. You will realize that people are on social media platforms to socialize, not to buy goods. No one said that they never buy goods though. You can learn the tricks of making them buy from you from a social media marketing course.
In summary, learning is a journey that never ends. You should be learning every day of your life. Luckily, you can take online digital courses at any time wherever you are. You can also ask for a tailor-made digital course to address your specific concerns. You just need to explain these concerns and a customized course is prepared for you. It is worth noting that these online digital courses are suitable for professionals in all sectors of the economy. Whether you are in the automotive, healthcare, travel or technology sectors, you need to learn digital skills in order to keep growing in your organization.