To see your business reach its full potential as you go through 2018, it may well take (depending on what you're doing already) a fundamental reformation with regards to business management and organization.
Only by harnessing the power of today's top tools and applying them in the smartest possible way to your business' needs can you expect to outshine your competition and maximize your productivity and growth.
Here are seven key ways you can accomplish this and move your business to a new level in the days and months ahead: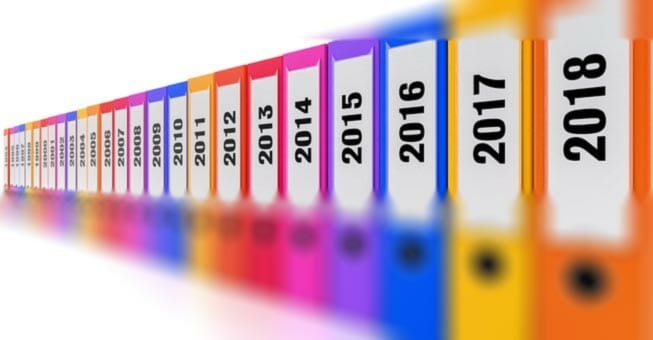 1. Invest in Some ERP Software
If you want to integrate, streamline, and maximally organize your business so as to put yourself in the best possible position when it comes to making important management decisions (and who doesn't?), modern Enterprise Resource Planning, i.e., ERP software can make it happen.
ERP software can handle everything from production to supply chains to accounting. It's a complete start-to-finish solution that puts you in the driver seat on all your important business decisions – and saves you time and money at the same time!
2. Organize Your Documents and Papers
You may need a few hard-copy documents and records (recent and crucial ones) in the office to keep them handy, but consider going digital on your document management as much as possible.
Scanning and storing documents in Cloud-based programs, including receipts for tax time (the IRS accepts digital receipts now), and moving to innovative solutions like DocSign (for digital signatures) and Freshbooks (for online invoices/payments services) will reduce clutter, save trees, and simplify your life.
3. Don't Neglect CRM Software
Every business needs a detailed contacts list and a searchable archive of past interactions with and sales to customers.
Customer relationship management (CRM) software, such as Salesforce, automates much of the process. That saves your sales team time, which means they can produce more in the same amount of time and do it better because of the stress-reduction and extra resources that CRM provides them with.
4. Keep Organized While Traveling
It's easy to lose track of your organization when you abandon your everyday routine for a while on a business trip. But it doesn't have to happen, and it can ruin your financial oversight when it does. Utilize apps like Expensify to conveniently track travel expenses in a way that makes reporting quick and easy when you get back home.
5. Finally Organize Your Email
A badly cluttered and disorganized email account can lead to costly oversights and mistakes, which your company simply cannot afford. First of all, delete those 500 to 1,000 or more old emails that are backed up in your inbox. Second, get a separate business email account if you don't already have one. And third, use tools like Google Extensions and SaneBox to organize, auto-filter, send reminders, and more.
Put to work better tools and eliminate unneeded clutter from your office and all your business processes, and the results will astound you. These are only five ways you can enhance your business management capabilities in 2018, but implement as many of these five as apply to your situation, and the improved organization you create will send positive ripple effects throughout your whole company – saving you time, money, effort, and unneeded stress.